Something that occurred to me awhile ago, but I didn't want to say anything in case in garnered mis-placed sympathy, is that McCain is too smart to have selected Palin as his running mate. Out of a field of highly-qualified candidates, he chose the one least likely to help him.

Unless, of course, she was supposed to help him lose the election.

What if, and this is a big 'what if,' but what if McCain also realized that America really needed a regime change?

What if John McCain, in a subtle manner, made choices throughout the election designed to turn people away? What if he also embraced Obama's vision of change, and nurtured it the only way available to him?

Food for thought, yes?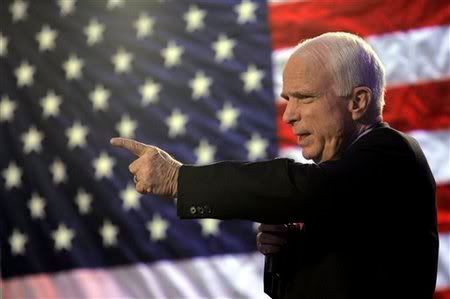 Notice which direction he's pointing: Coincidence?